E-Literature Translations: Database, Platform, Language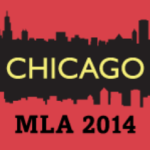 Panelists:
Jonathan Baillehache
Jill Walker Rettberg
Kathi Inman Berens
Davin Heckman

The shared space of e-literature and translation is an emergent field. Iterating discussion from a groundbreaking conference at Universite Paris 8 in June 2012, "Translating E-Literature," we imagine that one result of this MLA14 panel might be to map terrains, both shared and distinct, that become differently visible when e-literature-and-translation is brought to a larger conference convening languages and literature specialists from an array of fields.
Toward that end, our panel stretches into four types of translation: linguistic and medial translation as a translator renders avant-garde Russian books into digital poetry; the linguistic and nomenclatural challenges of building a transnational digital archive as a database; translation as a disjunction between game theme, procedure, and user interface; and Twitter as a networked publication space of micro-translations between autobiography and fiction.
Broadly our aim is to show how work with digital tools and/or in digital space reveals points of continuity and rupture within literary studies. Presentations move fluidly between translation's traditional provenance as the bridge between human languages and the newer spaces of medial translation: conversions of print into digital, for example, and digital-to-digital translations across metadata, spoken languages, networks and embodied human interactions with machines. We believe that translation theory is at the center of understanding the flow of information that shapes literary studies today.
Translating for online publication offers translators the opportunity to take part into the building of the materiality of the translation by making web design choices or even by coding the mechanics of the text's interface itself. This opportunity contributes to transforming the very concept of translation, bringing into the process of interpretation elements that are not purely linguistic, such as the kinetic, the visual and the acoustic. In his digital translations of Russian poet Ilya Zdanevich, started in 2010, Jonathan Baillehache tries to remediate the materiality of Russian avant-garde books into digital objects that display randomized textual, typographic and audio content. Baillehache's paper, "Remediating LidantJU fAram" will present the background, the goal, the evolution and the current state of his "media translation," a work in progress that challenges our understanding of the "task of the translator," giving translation the limits that one is willing to give to it.
Literary scholarship cycles through different methodologies of reading, different strategies for interpretation, and in a sense, each different reading of a work is a translation. What then, when we apply digital methods to literature and use distant reading, databases and visualisations to interpret and understand a whole field? Jill Walker Rettberg will discuss how the ELMCIP project is using the Electronic Literature Knowledge Base to understand the creative communities of electronic literature across geographical and linguistic boundaries. This paper will discuss a digital database of natively digital literature, and yet there are translation problems here too. The fields of a database correspond in some ways to the grammar of a language and offer constraints and affordances in how we can describe works. The works of electronic literature in the Knowledge Base span many human languages and many platforms. Can we describe the English-language twitter fiction @OccupyMLA with the same terms as a Russian performance of digitized sound poetry? When we export the descriptions and visualize them, we gain new understandings of the whole field of electronic literature, but as in all translation, perhaps something is lost? If so, what?
Delving into "expressive AI" and "serious games," Kathi Inman Berens proposes to examine the adaptation of visual art into game procedure in Tracy Fullerton's The Night Journey (2007). Aiming to adapt into gameplay Bill Viola's visual art with absolute fidelity, Fullerton and her design team invented post-production techniques that evolved from an extensive translation of slides in Viola's video archive into a navigable experiential space. Adaptation theory, while useful, is insufficient to explain the feedback loops unique to human/machine collaboration: between source text and game design, machine and user interface, UI and gamer. Play in The Night Journey is a wordless, meditative spiritual journey through four expansive natural landscapes where typical game rules don't apply; the player can walk through obstructions, for example. But the gamer uses a Sony Playstation 2 paddle to navigate within the space, and the kinetic link between the Sony controller and the game's tranquil, meditative landscape results in a conflict between game theme and UI. Linda Hutcheon's thoughtful work in A Theory of Adaptation (2006) is one theoretical space from which to expand "adaptation" into multimodal "translation" that accounts for the complexity of human/computing interactivity.
Davin Heckman will discuss literary pleasure, new media literacy, and the Networked Improv Literature (Netprov). In particular, Heckman will discuss the challenges of "close-reading" the Speidishow, a Netprov enacted via Twitter (and a constellation of supplementary web-based media) over a period of several weeks. Digging into the concept of the "readerly" and "writerly" text as identified by Roland Barthes in S/Z and The Pleasure of the Text, Heckman settles on a third term: "the riderly text." Barthes' initial designation of popular, default practices as "readerly" can be applied to "writerly" performances of such reading encapsulated in new media literacies as occasions for superficial forms of closure and public displays of consent or dissent for or against its determined content. Netprov is "riderly" in the improvisational character of its progression and translates the discrete spaces of reading and writing in new ways.
BIOS
Jonathan Baillehache is assistant professor of French and online pedagogy at the University of Georgia. He works on translation and digitization. He has published articles on Russian and French avant-garde poetry, translation theory, and electronic literature, and has published translations of poetry from the Russian in French and English journals.
Kathi Inman Berens lectures at the University of Southern California's Annenberg School of Communication and curates of electronic literature. At the Library of Congress last April, she co-curated with Dene Grigar and Susan Garfinkel the first Electronic Literature Showcase, and has co-curated exhibits of electronic literature at MLA Conventions 2012 (Seattle) and 2013 (Boston). She created Annenberg's first synchronously virtual & embodied undergraduate class. An IBM Faculty Award Winner and member of the Research Council at the Annenberg Innovation Lab, she researches virtual classroom software and digital pedagogy. In her consultancy, Big Digital Idea, Kathi helps universities and software providers align around common goals and augment user experience.
Davin Heckman is Associate Professor of Mass Communication at Winona State University. He is the author of A Small World: Smart Houses and the Dream of the Perfect Day (Duke, 2008) and his articles on digital poetics can be found in Leonardo Electronic Almanac, Culture Machine, Dichtung Digital, and Electronic Book Review. He serves on the board of the Electronic Literature Organization, heads the working group for the Electronic Literature Directory, and is editor of "Electropoetics" for Electronic Book Review.
Jill Walker Rettberg is professor of Digital Culture in the Department of Linguistic, Literary and Aesthetic Studies at the University of Bergen, Norway. Her main research interest is how we tell stories online, and she has published on electronic literature, social media, blogging, self-representations online and personal visualisations. Her book Blogging (Polity 2008, 2nd ed 2013) is a key text in social media studies. She also co-edited Digital Culture, Play and Identity: A World of Warcraft Reader (MIT Press 2008). Jill Walker Rettberg is currently a co-investigator in the ELMCIP project, where she has been particularly involved in developing visualisations and methodologies for distant reading of the field of electronic literature using the data in the Electronic Literature Knowledge Base.